Senior Program Officer
Grants Management & Technology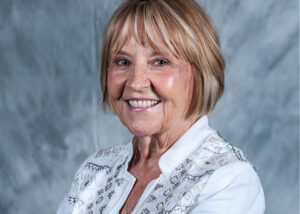 Linda builds important relationships with grantees as a program officer. She also manages business processes to ensure grant-making produces measurable results.
Linda brings over 30 years of higher education experience. Her background includes technology operations and business process improvement. Before joining the foundation, Linda served in many roles at the University of St. Thomas. Most recently, her role was associate vice president for administration. Her responsibilities included managing nonacademic administrative operations, technology, and organization development.
Linda graduated summa cum laude and phi beta kappa from the College of St. Catherine with a B.A. in communication. She earned two graduate degrees from the University of St. Thomas. Her academic discipline is organization development.
She lives in Shoreview, Minnesota, with her two lovable pups. Linda has two grown children and three grandchildren. Her annual Gramma Cammp© is good for her soul.