Minnesota Consultant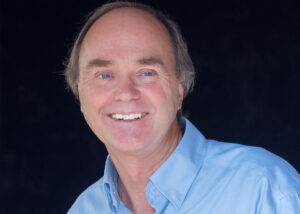 Dave Lee was an award-winning news host, serving WCCO Radio for 32 years. He retired in 2021.
Dave's involvement in the not-for-profit community earned him national and local honors from the Leukemia and Lymphoma Society, the University of Minnesota Masonic Children's Hospital, the Minnesota Military Family Foundation and Bolder Options. Dave remains active with the Federated Challenge for Kids of Minnesota, an organization that benefits Big Brothers and Big Sisters. Dave and his wife, Julie, fund a University of Minnesota journalism scholarship. He remains involved with classes at the University of Minnesota Carlson School of Business where he also co-hosts the Carlson Quarterly Business Reports.
Dave has also broadcast Minnesota High School League championships, college sports, and major league baseball games for the Minnesota Twins. His television play-by-play earned him three Emmy awards. He is a six-time winner of the Minnesota Sports Broadcaster of the Year award and he was nominated one of the top five nationwide major market morning hosts.
Dave and his wife live in the Twin Cities and are parents of three children and five grandchildren.