Richard M. Schulze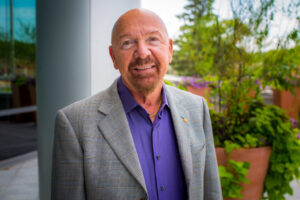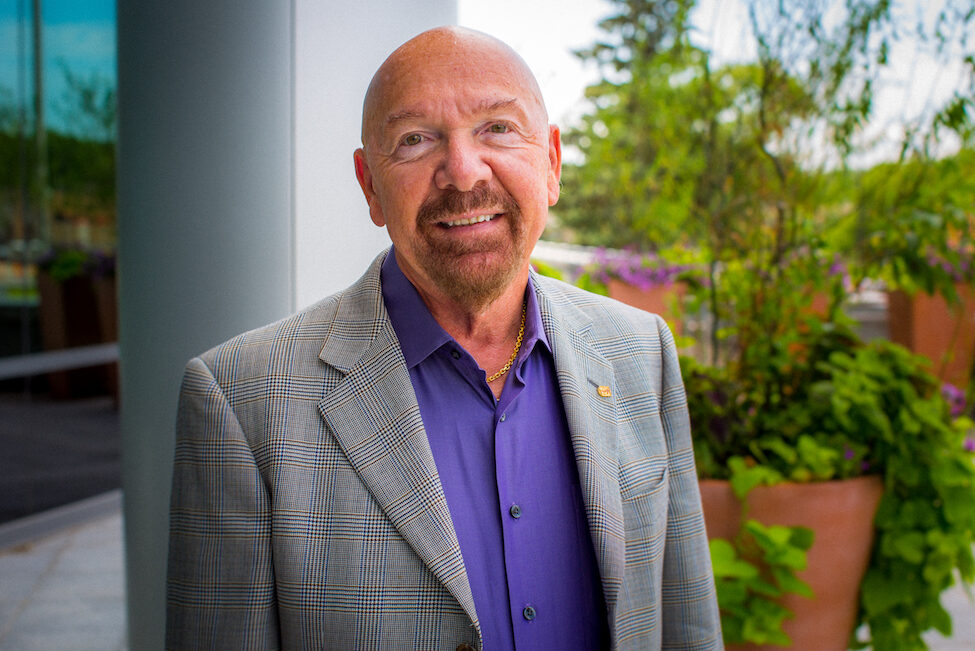 Richard M. "Dick" Schulze is the founder of The Richard M. Schulze Family Foundation. He is also the founder and now chairman emeritus of Best Buy Co., Inc. — the world's largest consumer-electronics retailer.
Dick was born and raised in St. Paul, Minnesota. From a modest background, he and a hand-picked team built the Best Buy retailing empire based in the Twin Cities. Dick continues to exhibit lifelong values of integrity, humility, honesty, and respect. His legacy will include major contributions to business, entrepreneurship education, and philanthropy.
Best Buy
Dick's career began as a manufacturer's representative for electronics components. In 1966 he founded his own company, The Sound of Music. His new business expanded to six stores in Minnesota by 1983 and he renamed his company Best Buy. Best Buy soon went public with remarkable growth and introduced the superstore concept to the electronics industry!
Dick served as Best Buy's Chief Executive Officer from 1983 to 2002.
He served as chairman of Best Buy until 2012.
In 2013, he rejoined Best Buy as Founder and Chairman Emeritus.
Today, Best Buy employs more than 145,000 people.
Best Buy operates more than 1,400 stores in the U.S. and 479 stores in Canada, China, and Mexico.
Dick continues to support Best Buy employees through:
a disaster relief program that is funded and managed by his Family Foundation, and
a partnership with Best Buy to finance The Best Buy Hope Fund, an emergency relief fund for Best Buy employees, which the Minneapolis Foundation manages.
Entrepreneurship Education
Dick enrolled at the University of St. Thomas in St. Paul, Minnesota but then joined the Air National Guard full-time. His plans to attend college never materialized. Still,
he became a trustee and major donor to St. Thomas;
in 1998, St. Thomas awarded him an honorary doctoral degree (he also received an honorary doctorate from the University of Minnesota);
Dick and his late wife, Sandy, donated $50 million to St. Thomas in 2000 — at the time, the largest donation ever to a Minnesota college or university;
in 2005, their donation founded the Schulze School of Entrepreneurship;
the Schulze School became a leader in entrepreneurship education and outreach; and
hundreds of businesses have benefited from the school's expertise, consulting, and start-up support.
Dick served on the St. Thomas board of trustees for 20 years. He retired from the board in 2015. He now serves as trustee emeritus.
The Richard M. Schulze Family Foundation
Schulze has long supported nonprofit organizations in the Twin Cities and Minnesota. He and his late wife Sandy established the Richard M. and Sandra J. Schulze Family Fund in the mid-1990s. The fund became a vehicle for their donations to local social service charities. Sandy died in 2001 from mesothelioma, rare cancer caused by asbestos exposure.
In 2004, Dick started the Richard M. Schulze Family Foundation. He announced plans in June 2013 to give away $1 billion during his lifetime. He now chairs the foundation's board of trustees.
Always an Active Entrepreneur
Schulze currently serves as:
chairman and president of Olympus Ventures, LLC,
president and director of Founders Properties, LLC,
founder and president of Best Jets International, a worldwide airline charter and management company, and
a member of the Minnesota Business Partnership (85 of the largest corporate business partners working with legislators to develop public policy)
Schulze has four adult children (who rotate service on the Richard M. Schulze Family Foundation's Board of Trustees) and 14 grandchildren.
He now resides in Florida.