The Richard M. Schulze Family Foundation supports health and medicine issues. Our current advisor is Dr. Jakub Tolar, University of Minnesota.
The Foundation rarely funds biomedical research but when it does it involves regenerative medicine. The foundation is interested in short-term, in-clinic treatment that positively impacts patients and their families.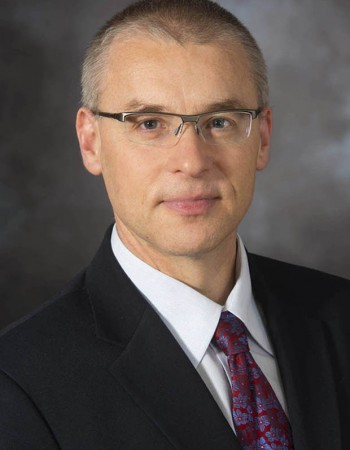 Dr. Jakub Tolar
Originally from the Czech Republic, Jakub Tolar received his medical education in Prague at Charles University. In 1992, he came to the University of Minnesota, where he completed his Ph.D. in Molecular, Cellular & Developmental Biology and Genetics.
Dr. Tolar is the Dean of the Medical School. He is also:
distinguished McKnight Professor in the Department of Pediatrics, Blood and Marrow Transplantation,
director of the Stem Cell Institute,
the Edmund Wallace Tulloch & Anna Marie Tulloch Chair in Stem Cell Biology, Genetics & Genomics,
graduate faculty in the Microbiology, Immunology, and Cancer Biology (MICaB) Program,
graduate faculty in the Molecular, Cellular, and Developmental Biology and Genetics (MCDB&G) Program, and
the Stem Cell Biology (SCB) Program.
He has a clinical practice through the University of Minnesota Masonic Children's Hospital. Read more about Dr. Tolar.