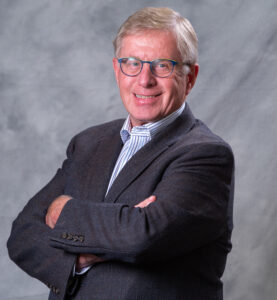 Kevin Bergman is president and chief operating officer of Olympus Ventures LLC, the Richard M. Schulze family office. Kevin created and has led Olympus Ventures since 2000. He oversees all operations of the firm including:
investment,
asset management,
estate planning, and
related financial affairs of its principal and his family.
Olympus represents three generations of Schulze family members and focuses on the diversification of concentrated holdings into multiple investment platforms. Those platforms include alternative investment assets, public equity, and fixed-income asset classes.
The alternative asset classes include operating companies, direct private equity investments, co-investment opportunities, directly held real estate assets, joint-ventured real estate holdings, development assets, and hedge funds.
Olympus Ventures also provides risk management and planning services for the Schulze families.
Kevin spent nearly 30 years in practice consulting with clients for their business advisory and tax planning needs. He worked as a tax partner in his own firm and within a local 50-member CPA practice. His experience also includes leadership roles in Deloitte and Touche and RSM McGladrey as a senior tax manager.
Kevin serves on several for-profit and nonprofit boards. Current positions include:
trustee for the Richard M. Schulze Family Foundation,
board member of Elim Care Homes, Inc. in Minnesota, North Dakota, and Iowa, and
Christian Investors Financial.
Kevin is a certified public accountant and holds an accreditation in business valuation (ABV) and is a graduate of the University of Minnesota-Duluth. He is a member of the AICPA and MN Society of CPAs.
Kevin resides in Bloomington, MN, and Naples, FL with his wife. He has four adult children and seven grandchildren.