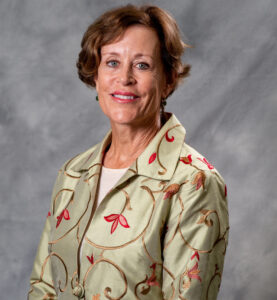 A Minnesota native, Kathleen attended the Academy of Holy Angels high school in Richfield, Minnesota. She earned an undergraduate degree in sociology from the University of Notre Dame, a graduate degree in social work and a law degree from the University of Minnesota.
Kathleen was the youngest female legislator elected to the Minnesota House of Representatives in 1978. There she represented Bloomington for eight terms and later served as assistant Hennepin County attorney. Appointed to the Hennepin County District Court in 1993, Kathleen served as a district court judge, followed by two governor-appointed posts to the Minnesota Supreme Court. She was first an associate justice and then the first female chief justice. Kathleen retired from the court in 2006, but continued her involvement in state government. She worked with Governor Mark Dayton during the state government shutdown, on the governor's child abuse task force and as interim chair of the Minnesota Sports Facilities Authority.
Kathleen recently stepped down from serving as interim CEO of MN Blue Cross Blue Shield. She has now added the Richard M. Schulze Family Foundation board of trustees to the list of nonprofit boards on which she has served.