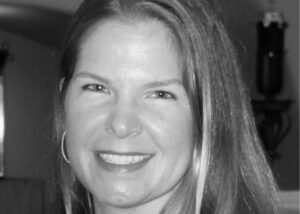 Nancy JS Tellor has been involved with the RMSFF since its inception in 2004. She's a founding trustee and happy to be back on the board this year.
Best Buy Beginnings
Prior to her role at the RMSFF, Tellor was employed at Best Buy Co., Inc. from 1992 to 2002 beginning her Best Buy journey as a new store opening trainer, non-broadcast producer, supervisor and manager of advertising development and eventually brand manager where she developed and executed brand building strategies and consumer communication plans for the company.
Established the Richard M. Schulze Family Foundation & Family Funds
Tellor transitioned from Best Buy to Olympus Ventures in 2002 to pursue her MBA and begin the inception, framework and development for the current Richard M. Schulze Family Foundation (RMSFF) while managing The Richard and Sandra J. Schulze Family Fund. She developed and executed family foundation framework strategies, processes, partnerships, financial benchmarks and managed the overall direction of the RMSFF for its launch and management in 2004 and beyond.
Tellor also presided as the president of the Best Buy Schulze Family Fund, which grants funds to Best Buy employees in times of crises and was a director since 1999. She left the Fund in 2013 and it is now managed by the RMSFF.
Small Business Entrepreneur
In 2012, Tellor moved to Colorado to pursue her small business entrepreneur dreams and opened a small sweets and gelato shop called Sugar Bar.
Previously, Tellor earned a bachelor's of arts degree in mass communication from Purdue University and a master's of business administration degree from the University of St. Thomas. Tellor's former board affiliations include: founding trustee of the RMSFF board in 2013; trustee, board of trustees, member of the executive committee and past chair of the financial development committee at the YMCA of metropolitan Minneapolis; board chair from 2006-2012 of the former College of Education, Leadership and Counseling at the University of St. Thomas; co-chair Mayo Clinic Cancer Center Leadership Council; director on the board of trustees at the Children's Theatre Company and former co-chair of their Curtain Call Ball; director on The Saint Paul Foundation/Minnesota Community Foundation Board. Actively involved as a volunteer co-lead of her children's high school parent association and part-time teacher since 2016.
Nancy and her husband Jon have four children and reside in Colorado.